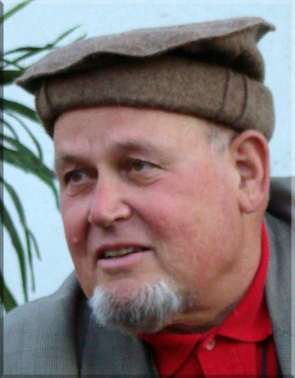 Marshall Fritz, founder of the Advocates for Self-Government and of the Alliance for the Separation of School and State, and creator of the world-famous World's Smallest Political Quiz, passed away on election day, Tuesday, November 4, 2008. He died at the age of 65, after a months-long battle with pancreatic cancer.
Marshall founded the Advocates in 1985 to help libertarians become successful communicators of the ideas of liberty.
In 1987, Marshall invented the now world-famous World's Smallest Political Quiz. The Quiz expanded on a chart created by Libertarian Party co-founder David Nolan. Marshall refined Nolan's chart and added ten simple questions on political issues. In doing so, he created a Quiz that almost instantly tells takers which political group they are most aligned with, while also introducing them to a far more diverse, and accurate, multi-spectrum portrait of American politics.
The Quiz was an overnight sensation.
"Marshall's remarkable little Quiz won so many millions of readers over the years that I used to tell him that he really was one of America's most widely-read writers," said Advocates for Self-Government President Sharon Harris. "Twenty million plus readers – that's up there with Dean Koontz, Stephen King, and Tom Clancy!"
Marshall remained active with the Advocates until his death, serving on its Board of Directors.
In 1994 Marshall founded the Alliance for the Separation of School & State, and was chairman of its Board at the time of his death. For 12 years, he was a leading spokesman for the idea that ending state, federal, and local government involvement in schooling can strengthen the family and improve education for all children.
He was almost single-handedly responsible for bringing the phrase "separation of school and state" into the vernacular.
More information is available at the website of The Advocates for Self-Government.
Did you enjoy this post? Why not leave a comment below and continue the conversation, or subscribe to my feed and get articles like this delivered automatically to your feed reader.